It was in 1978 that the BAROSA brand appeared in the frozen fish market, still with a small primary industry through its founder Manuel de Sousa Barosa.
At present, Manuel de Sousa Barosa, Lda. Has a capacity of 3000 m3, focusing on processing and marketing frozen fish, highlighting the cutting and packaging processed in a total of 30 species, using the HACCP system for quality control.
In fact, as time goes by we can see that the market is constantly evolving. Becoming more demanding, for this and other reasons we assert ourselves with 1st quality products.
The most sought after aspects by consumers are the qualities related to the freshness, quality, taste and nutritional values of the products.
This has been our response as the main strategy to grow and satisfy our customers, thus achieving success in this market.
All this combined with the most modern distribution logistics allows us to cover and support our entire customer area in the west coast of Portugal.
More recently, due to constant market changes we have begun to place our product in strategic partners making us an international operator.
The products processed in this unit are subject to a rigorous quality control plan at all stages of processing, through a self control system and code of practice implemented in the company.
This system (HACCP - Hazard Analysis and Critical Control Point) consists of risk analysis and control of critical points, and is implemented taking into account a preventive program for food safety control, which enables high quality products to be obtained to satisfy all customers.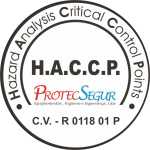 Our Zone of direct influence is the entire geographical area of the West Coast, delimited to a range of customers, having as reference center the city and municipality of Caldas da Rainha and as peripheries the municipalities of Alcobaça, Bombarral, Cadaval, Lourinhã, Nazaré, Óbidos, Peniche and Rio Maior.
The internationalization of the company becomes reality when entering the import / export market where the influence in these places is indirect.
We are based in Caldas da Rainha, north of Lisbon, in the western region, between the sea ports of Peniche and Nazaré.